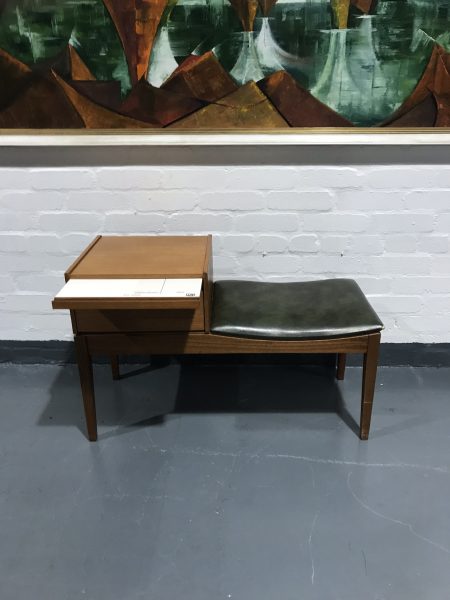 Retro Telephone Hall Table with Seat Drawer & Shelf By Chippy   SOLD
A very stylish telephone table by Chippy Heath of High Wycombe circa 1960s.
It features a single drawer and a wipe clean shelf for your addresses, important numbers and notes!
In very good vintage condition having be cleaned and polished ready to go straight into your home.
Minimal wear and tear consistent with age – see photos. Happy to answer any questions. A small tear in the corner of the original dark green vinyl seat cushion but I don't think this detracts from the overall look of the piece.
A very neat piece of classic retro furniture.
Measurements:
H54cm x W86cm x D37cm
Contact us if interested